XII EUNOPS MEETING
May 12-13th, 2012

Sanremo, Italy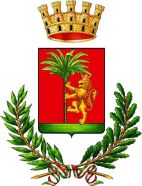 IMPORTANT – UPDATE ON EUNOPS XII
Due to the high number of abstracts already received and the short time available during the meeting, the deadline for abstract submission has now passed.
The Organizing and the Scientific Committees of EUNOPS XII are trying to allow as many people as possible to present their communications. For this reason, all authors of 20 minutes long communications are kindly asked to shorten their talks to 15 minutes.  
Rooms at Hotel Marinella, Sanremo, cannot now be guaranteed for reservations made after 7th April. Participants can still register to attend the meeting, but they may need to find another hotel accommodation.
Thank you very much in advance and see you in Sanremo!
The European Network of Palm Scientists) was established in 2001 to facilitate the exchange of information and collaboration between European palm specialists. A EUNOPS meeting has been held annually ever since, providing an informal opportunity for palm biologists to meet and to discuss current research through two days of talks and round table discussions. Previous meetings (and pages associated with the meetings) are listed here. 
The twelfth meeting of EUNOPS will be held at the  Villa Nobel, in Sanremo, Italy on 12-13th May 2012 , organized by the "Centro Studi e Ricerche per le Palme" (CSRP) Association, in collaboration with the Ornamental Plants Research Unit of the Italian Agriculture Research Council (CRA-FSO). The programme will include presentations, short communications and round table discussions, as well as plenty of time for informal interactions. Posters can also be presented. The venue is equipped with facilities for Powerpoint presentations. A dinner will take place on the evening of Saturday 12th May. An optional trip to the Villa Hanbury gardens, will be organized after the Meeting, on Monday 14 May.
DAY 1: Saturday 12th May – EUNOPS meeting at Villa Nobel
08.30 Onwards REGISTRATION
09.00 WELCOME TO THE PARTICIPANTS:
       Maurizio ZOCCARATO - MAYOR OF SANREMO
       Andrea ARTIOLI – COUNCILLOR OF THE PROVINCE OF IMPERIA
       Andrea ALLAVENA – DIRECTOR OF CRA-FSO, SANREMO
       Claudio LITTARDI – PRESIDENT OF THE CENTRO STUDI E RICERCHE PER LE PALME

Session 1 – Evolution and molecular biology (Chair: Frédérique ABERLENC-BERTOSSI)
09.30 Alain RIVAL – Epigenetics and palms – what's beyond the double helix? (15 mins)
09.50 James TREGEAR – Investigating the molecular basis of sex determination in Elaeis guineensis (15 mins)
10.10 Angela CANO – Phylogenetic relationships and evolutionary patterns in the palm tribe Cryosophilaeae (15 mins)
10.30 Thomas COUVREUR – Evolution of the African rattan clade Ancistrophyllinae (15 mins)

10.50-11.30 Coffee break

Session 2 – Evolution, morphology and structure (Chair: Fred STAUFFER)
11.30 Elodie ALAPETITE – Why so many stamens in palms? A glimpse into pollen production (15 mins)
11.50 Anders BARFOD – New Guinean palm oddities – ornate endocarps in Licuala and associated features (10 mins)
12.05 Mikhail ROMANOV – Corky warted fruits in the palm family (10 mins)
12.20 Timothy TRANBARGER – What Newton did not discover about falling palm fruit (15 mins)
12.40 Fabienne MORCILLO – Palms – an original model to decifer oil biosynthesis (10 mins)

13.00 – 14.20 Buffet Lunch

Session 3 – Diversity and Ethnobotany (Chair: William BAKER)
14.20 Frédérique ABERLENC-BERTOSSI – PhoenixDB: a database and information system for date palm (Phoenix dactylifera L.) genotype identification based on microsatellite markers (10 mins)
14.35 Muriel GROS-BALTHAZARD - First evidence of wild date palms (Phoenix dactylifera L.) as demonstrated by genetic and morphometric analyses (10 mins)
14.50 Marco BALLARDINI – Phoenix hybrids in the Italian Riviera and identification of parents by means of molecular markers (10 mins)
15.05 Milvia RACCHI - Genetic analysis of Libyan date palm cultivars using microsatellite markers (10 mins)
15.20 Isabel MATEU – The Palm collection of the Botanical Garden in Valencia (10 mins)

15.30 - 16.00 Coffee break

Session 3 –  Continued (Chair: Dennis PEDERSEN)
16.00 Joanna SOSNOWSKA - The social nature of palm diversity in the Tambo river region, Peru (10 mins)
16.15 Marta GRUCA – Medicinal Uses of Palms (10 mins)
16.30 Grisha BROKAMP - Brooms made from fibres of Aphandra natalia – a seemingly antiquated product design may match coming industrial standards (10 mins)
16.45 Alexander THEYS - Extending PalmWeb Functionalities to incorporate Palm Use Data (15 mins)

16:55 Round table discussion: Palm Genomics (Chair: Alain RIVAL)

19.00 CONFERENCE DINNER
 DAY 2: Sunday 13th May – Guided visit of the Villa Ormond Gardens + EUNOPS meeting at Villa Nobel
09.00-11.00 – Guided tour to the Villa Ormond public gardens (Claudio LITTARDI) + practical demonstration of the "bicycle" tool to climb palms for pruning purpose (José PLUMED and Bernabé MOYA)

11.00 – 11.30 Coffee break

Session 4 – Evolution, Biogeography and Ecology (Chair: James TREGEAR)

11.30 William BAKER - Global biogeography and diversification of palms sheds light on the evolution of tropical floras (15 mins)
11.50 Wolf EISERHARDT - Assembly and phylogenetic structure of Amazonian palm communities (15 mins)
12.10 Encarni MONTOYA - Neotropical palm biogeography, climate change and human impact - The case of Mauritia flexuosa L. (15 mins)
12.30 Julissa RONCAL - Cenozoic colonization and diversification patterns of tropical American palms - evidence from Astrocaryum (15 mins)
12.50 Summar NAQVI - First insights onto the distribution and diversity of Phoenix loureiroi in Pakistan (10 mins)

13.05-14.25 Buffet Lunch

Session 5 – Conservation (Chair: Lauren GARDINER)

14.25 Mijoro RAKOTOARINIVO - Conservation priorities for palms in Madagascar (15 mins)
14.40 Doudjo OUATTARA - Palm flora of Ghana - notes on its diversity, economical importance and conservation (15 mins)
14.55 Michel FERRY - Palms, Men and the Red palm weevil (15 mins)
15.15 Benedetta CANGELOSI - First applications of "Electronic nose" as method of early detection of Red Palm Weevil (Rhynchophorus ferrugineus Olivier) infestation in Phoenix canariensis (10 mins)
15.30 Claudio LITTARDI –  Palm pests: a food source? (10 mins)

15.45 - 16.15 Coffee break

16.15 Round table discussion: Palm Conservation (Chairs: William BAKER and Anders BARFOD)
EUNOPS 13 and other meetings prospects and Meeting closure
DAY 3 (optional): Monday 14th May – Bus trip to the "Villa Hanbury gardens" 
Citizens from European Union countries won't need a VISA to enter Italy. On the contrary, participants from non-EU countries need to apply for a VISA; in this case, they will receive an official letter of invitation from the "Centro Studi e Ricerche per le Palme" to participate in the EUNOPS Meeting in Sanremo and, if they wish, also in the optional visit to the "Cinque Terre". Please contact your local Italian embassy or Consulate for additional information about visas.
VILLA NOBEL

Villa Nobel, the Meeting's venue, is a nineteen-century building owned by the District of Imperia. From 1891 to 1896, Villa Nobel was home to Alfred Nobel, the Swedish scientist and inventor, who defined it "my nest". Here, he wrote his last will, leaving much of his wealth to the establishment of the Nobel Prize. Today, Villa Nobel hosts cultural events of national and international renown, and houses the permanent exhibition "Discover the Nineteenth Century" together with a gallery of Italian Nobel Prizes.
Very close to the meeting's venue, you can find Villa Ormond, a municipally-owned historical Villa surrounded by majestic gardens hosting a great diversity of palm species. Free access to the Villa Ormond public gardens will be possible every day, from 7:00 am to 8:00 pm. However, a guided tour of the gardens will be organized on Sunday 13 May in the morning. Villa Ormond is also the siege of the IIHL - International Institute of Humanitarian Law. 
ACCOMMODATION

For practical reasons the Hotel Marinella is recommended for accommodation (10-15 min walk from Villa Nobel, 5-10 min walk from the railway station.
It has been already arranged with Hotel Marinella that participants of the 12th EUNOPS meeting will make their booking via organizers of the meeting. The hotel has different types of rooms, all prices include breakfast (buffet). 20 classic rooms (twin rooms with separate beds) are currently pre-booked for the participants of the EUNOPS meeting for the 12-13th of May 2012. Please make your decision about the dates and type of the room (classic twin room or otherwise), and fill in the online registration form. Detailed description of rooms and their rates are available at the hotel website (http://www.hotelmarinella.it).
Hotel Ristorante Marinella, Corso O. Raimondo 143, I-18038, Sanremo, Italy.
Phone: +39 0184 50 59 00 - Fax +39 0184 50 03 23
Deadline if a visa letter is required: end February 2012
To participate in the meeting, and to submit an abstract, please fill in the registration form here.
As usual for EUNOPS meeting, no registration fees are planned. In case you participate in the organized trip to the "Cinque Terre", you will be kindly asked to pay a trip fee. 
The closest international airport is in Nice, France (http://www.nice.aeroport.fr), approximately 50 km away. Alternative airports are in Genova (http://www.airport.genova.it, 140 km away), or in Milano Malpensa (http://www.aeroporto-malpensa.com, 320 km away). Sanremo has railway connections with all of these cities (for infos and timings of the Italian and French railways see www.trenitalia.com and www.sncf.com, respectively).
Sanremo is a tourist town situated in the famous Italian Riviera of Flowers, in the western side of the Liguria region, Italy. Thanks to its geographical position, Sanremo is characterized by a mild climate and hosts a great variety of Mediterranean and tropical flora. You may enjoy going for a walk in downtown, shopping along its commercial streets, tasting a drink in the old port ("Porto Vecchio") area, or discover the old town "La Pigna", characterized by its narrow and perched streets ("carrugi" in the local dialect), getting a glimpse of the medieval times. You may also go for a ride along the recently-established bicycle path, connecting Sanremo to the cities nearby, or enjoy nature in the San Romolo - Monte Bignone natural park, laying in the mountains just behind Sanremo. Several national and international events are held in the town every year, like the International Song Festival, the Milano-Sanremo bicycle race, or the Flowers Parade. Important buildings include Villa Nobel, the San Siro Cathedral and the Casino Municipale, one of the town symbols. Finally, you may taste some local dishes, like "sardenaira", "torta verde", "farinata", "brandacujun", "coniglio alla ligure", or the typical sweets called "baci di Sanremo" (=Sanremo kisses).
GUIDED TRIP TO THE "CINQUE TERRE" (optional)
A guided bus trip to the Cinque Terre will be organized on Monday 14 May, for participants wishing to visit the famous Italian locality on the eastern side of the Liguria region. The five villages of Riomaggiore, Corniglia, Manarola, Vernazza and Monterosso are the "five lands" (that's what "Cinque Terre" means in the Italian language), situated in one of the best preserved natural and semi-natural landscapes in the Mediterranean, characterized by five miles of a rocky coastline and thousands of kilometres of stone walls and terraces hosting vineyards. The Cinque Terre were included in the World's Heritage List by UNESCO in 1997. Today, a National Park and a Marine protected area (http://www.parconazionale5terre.it) also contribute to preserving this unique area. More info on www.lecinqueterre.org and www.cinqueterre.com. A detailed programme of the trip will be available soon.  
This trip has been replaced by a trip to the Villa Hambury gardens (about 25 km far from Sanremo, http://www.giardinihanbury.com/hanbury4/index.php?lang=en), but will take place on the same date, Monday 14th May. The trip fee will be of about 20,00 €/person, including bus transportation, ticket and guide service. Lunch is not included, but it can be arranged on site at a reasonable cost.
CONTACTS:
For any further details or queries concerning the meeting, please contact:
Claudio Littardi – President of the "Centro Studi e Ricerche per le Palme" Association
or Marco Ballardini